DEL MAR 
Limassol is a world-class seafront development, in ultra-desirable coastal Limassol in Cyprus, with breathtaking sea views from all apartments, that showcases both, architectural originality and cosmopolitan personality.
CONCEPT
The landmark development consists of luxury residences that will enjoy in-house services, concierge, exceptional facilities and a unique high-end shopping and dining plaza. Limassol Del Mar will stretch across 170 metres of sea frontage, in a land of 34,000sqm. Each apartment features uninterrupted sea views from spacious verandas and full height glazing seamlessly merges the interior with the exterior, adding to the immense sense of space.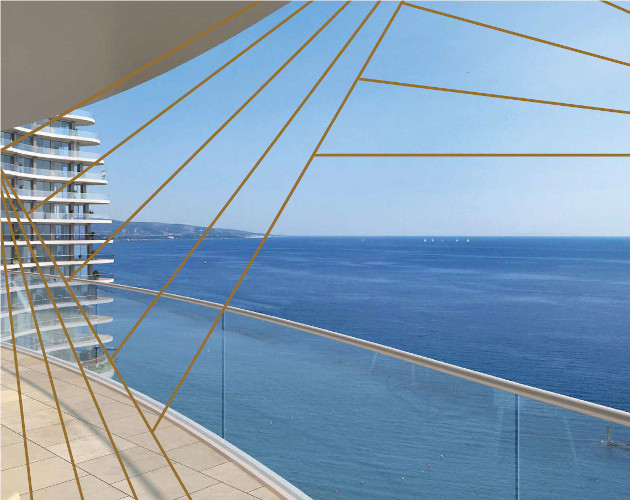 LOCATION
Located in the heart of the Mediterranean, Cyprus boasts a uniquely superior way of living that offers its residents a lifestyle like no other in every possible way. As one of Europe's leading destinations for tourism, it also serves as a crossway between the West and the East, positioning itself as an ideal business location. Limassol Del Mar is located on the exclusive beachfront in the South-East of Limassol, the focal town on the island, within convenient transport accessibility: only 35 minutes to any of the two international airports.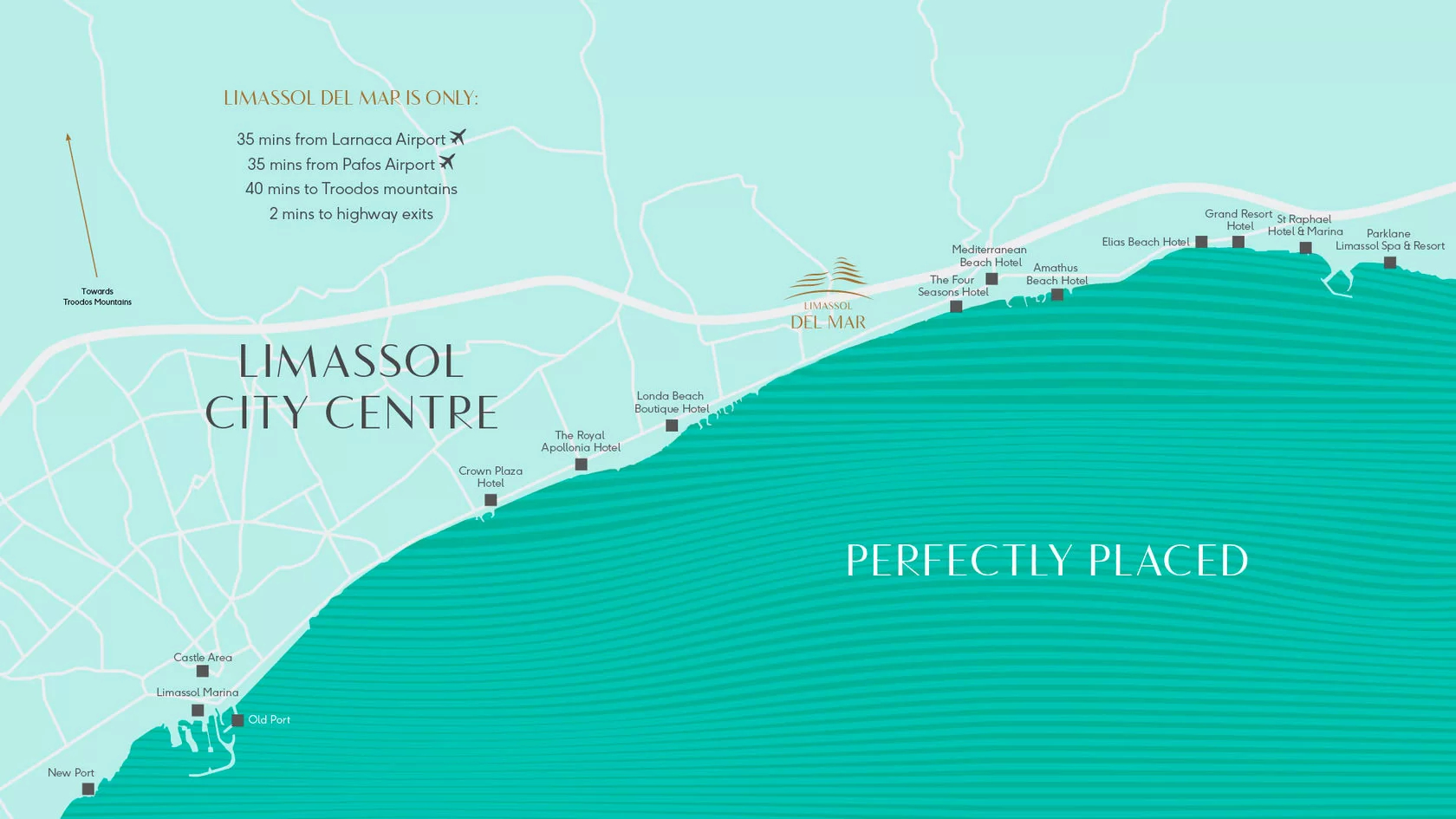 To get more information about the available apartments please call +357 99 99 88 05
DEVELOPMENT STATUS
The building consists of Block A,B and C. Blocks A and B are completed in 2021, Block C and landscaping are in the final stage of construction and expected to be delivered in 2Q2022.