Mountain Resort St. Lambrecht is located on a picturesque hillside near the village of St. Lambrecht. The family orientated resort offers you the opportunity of home ownership and a potential investment in one of the contemporary alpine inspired properties.
CONCEPT
A home at the resort can be purchased as an escape at any time of the year, or as an investment or both! Owners can visit and benefit from rental income for the rest of the year.
The rental and management of your home is overseen for you taking the stress out of owning a house abroad and ensures that when you arrive home there are no maintenance issues to deal with. For your convenience, properties are marketed and rented out by Alps Residence – the leading marketing company of holiday homes in Austria.
Austria is one of the most stable and prosperous EU members with a growing economy. When investing in a property at Mountain Residences St. Lambrecht, you will receive an estimated 3,5% turn on your investment if you rent it out, depending on your own usage, which is higher than deposit rates in Europe.
The region is famous as a year-round holiday destination and for its culinary delights, hiking, golfing, paragliding, parasailing and its Red Bull F1 racing venue for exciting pastime. Natural phenomena such as glacial mills, the bird sanctuary, and fire-lily meadows invite you on a journey of discovery.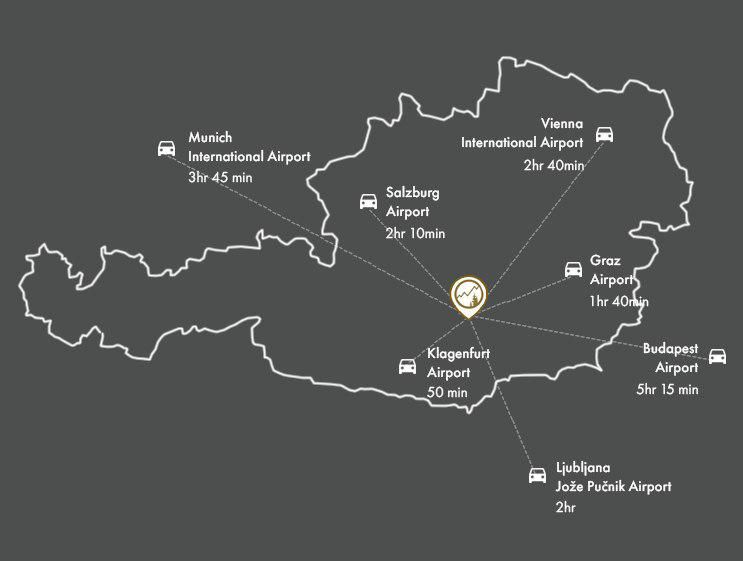 LOCATION
The Mountain Resort St. Lambrecht is situated on a picturesque hillside near the Austrian village of St. Lambrecht, right at the base of the Grebenzen ski slopes. Its elevated location offers stunning views over the village's center, the Stift St. Lambrecht monastery, and the surrounding mountains. St. Lambrecht is the highest village in Styria and lies at 1,028 m above sea level at the foot of the mountains separating the Austrian provinces of Styria and Carinthia. The Alpine residences are conveniently situated with direct access to the ski slopes from the resort's main entrance.
DEVELOPMENT
The development was completed in 2018.