WERDER SIX INTRODUCING CONTEMPORARY CITY HOMES WERDER SIX IS AN EXCLUSIVE DEVELOPMENT WITH 200 YEARS OF HISTORY BROUGHT BACK TO LIFE IN ELEGANT MODERN STYLE. LOCATED IN THE FIRST DISTRICT OF VIENNA, THE BUILDING OFFERS 50 PREMIUM-CLASS APARTMENTS IN A RESIDENTIAL COMPLEX WITH AN UNDERGROUND PARKING.
CONCEPT
Dating back to 1876, the residential and office building at Werdertorgasse 6 is being given a modern look by WERDER SIX. The residential building offers newly designed apartments with the highest level of comfort – a modern interpretation, with historical and contemporary references. A digital concierge service assists resident with any booking and reservation of a wide variety of services.
Bespoke design and top-quality materials impart an exceptional character to the apartments, making them suitable for the most discerning clients. An abundance of greenery in the inner courtyard provides a touch of nature in the heart of the city. Apartments on the ground floor feature their own private gardens. Werder Six is historical architecture adapted to modern-day standards.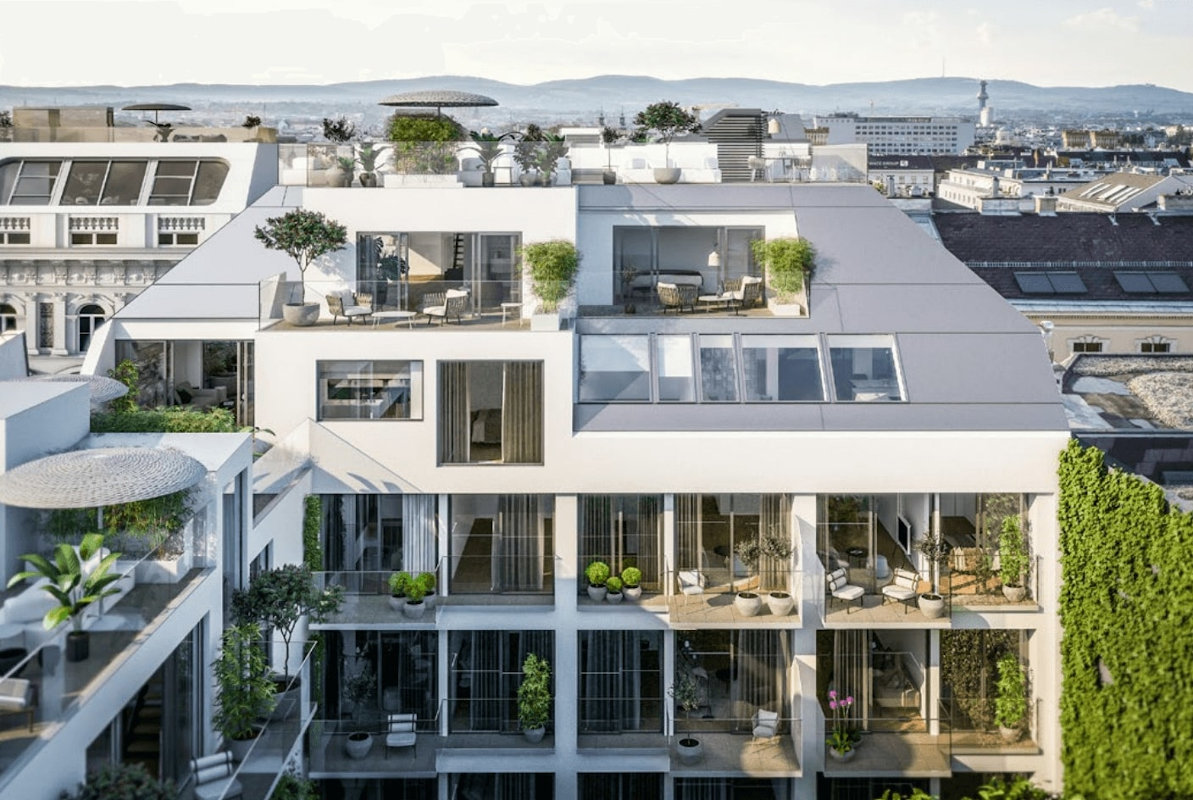 LOCATION
Werder Six is a high-class residential project located in the first district of Vienna, postcode 1010. Located only 700 meters from the St. Stephen's Plaza and 30 min from the airport makes the location prime and unique in and of itself.
DEVELOPMENT
The development was completed in Q1 2021.